Kendra Morgan M.S., CCPS
Certified Child & Parent Specialist & BAC Founder and Director
I am a wife, mother of three, friend, and daughter that loves The Lord with all my heart. I love to create, design, paint, sew, and think outside the box.  Sports has always been a huge part of my life.  Especially basketball!!  I thrive off of a little chaos and don't mind a mess, but I need some organization in my life. I am thankful for forgiveness, knowing that I need to be forgiven daily. I have a strong passion for children and desire for them to know and understand Christ.
I have a broad experienced background in child development working with children for the past 25 years ranging from hands-on teaching in a pre-school classroom to working full-time leading the special services division for state and federal programs. I have been a contract provider for several different agencies which has allowed me to provide my expertise in early childhood development and community resources. I hold a masters degree in Early Childhood Education, from Oklahoma State University, bachelors of Science in Family Relations and Child Development, and I am certified in Biblical Counseling through Southwestern Baptist Theological Seminary.
Jean Evans
Building Readers Coordinator and Teacher
Jean is the Building Readers Coordinator and Teacher.  She has an Elementary Education Degree and a Special Education Degree specializing in the category of Learning Disabilities from the University of South Dakota.  She taught students at Jenks Public School for 23 years.  Jean was a Learning Disabilities Specialist for 10 years at East Elementary and a 3rd and 4th grade teacher at Southeast for 13 years.  Jean loves children of all ages and knows God has given her this gift of teaching.  Meeting each student as an individual has prepared her for the role she plays in the ministry of Building All Children.  She is dedicated to using best practice research to meet the needs of her students while building love, trust and joy into each learning opportunity.  Jean has received the Jenks Public School's Vision of Excellence Award and was named Southeast's Teacher of the Year.  She has held many various leadership positions in her career.  Jean and her husband, Dick, have been married for 46 years and have three married adult children and three precious grandchildren.  They attend Redeemer Covenant Church where Jean is very involved in the Children's Ministry.
Lauren Bryan
Playgroup Team
Mentor/Teacher
Lauren was born and raised in Dallas, Texas.  After graduating from Texas A&M with a degree in sociology (emphasis in social work) and marrying her high school sweetheart, Eric, she settled back in Dallas and worked with inner-city adolescents. 
Lauren moved to Tulsa in 2006 and soon after joined the ABC Preschool team, where she enjoys both teaching the children and supporting the parents.  Lauren loves being creative with crafts, music, and photography and has recently started gardening.  She is not afraid to make a mess or to be silly with little ones. If they can learn something at the same time, then it fills her with happiness.  Her greatest pleasure has been sharing the Good News of the Gospel with children both at work and while volunteering at her church. 
Lauren and Eric are blessed to have four amazing and individually unique young adult children.  She enjoyed supporting each of them while they were in private, public and homeschooling settings and participating in a wide variety of activities.  After years of struggling, one of her children was diagnosed on the Autism spectrum.  Lauren understands the desire to help your child in need amid the reality of sometimes getting lost in the system of services.  She is thrilled to be working for an organization that seeks to serve children and families with God's love and grace.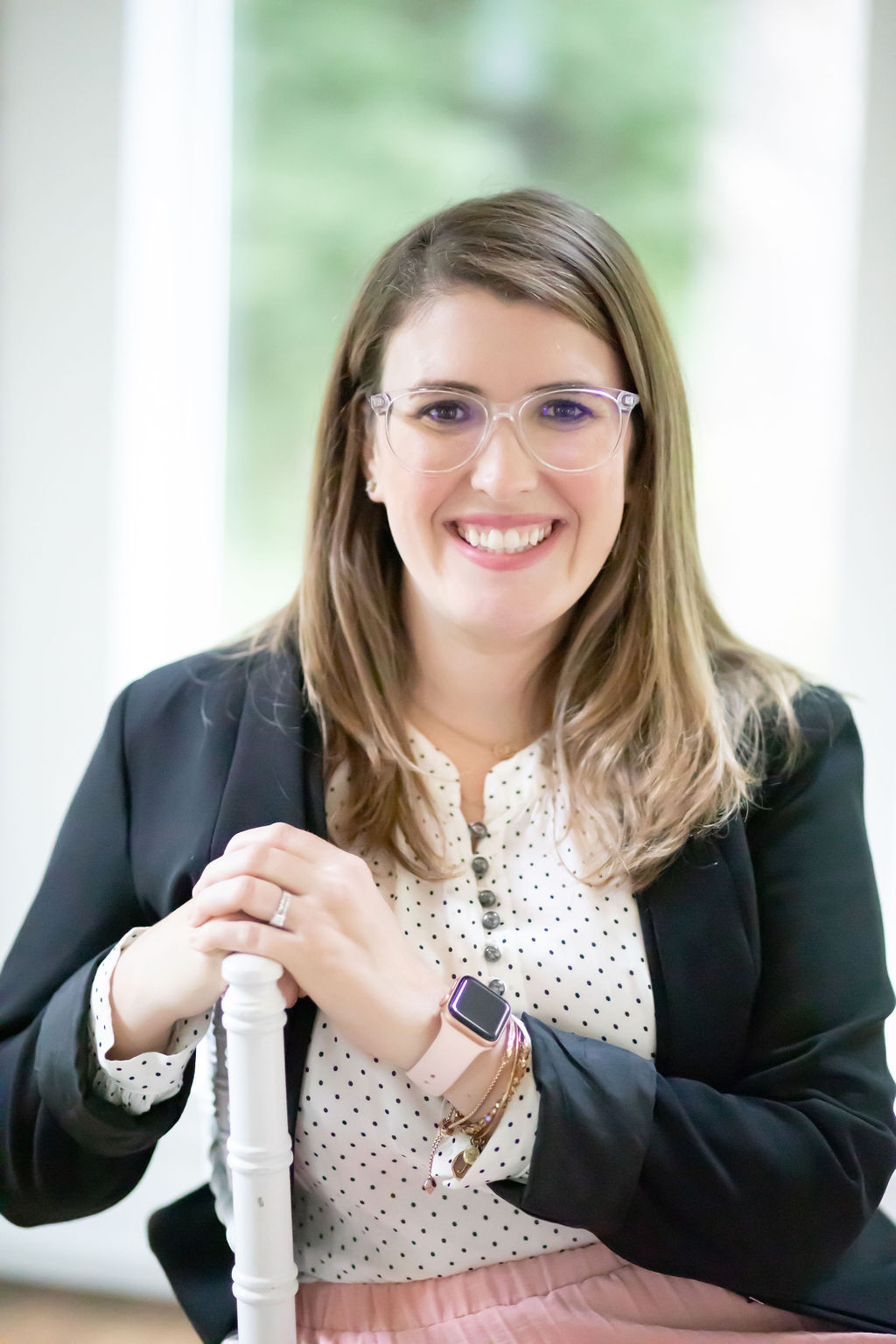 Kristen Wigner M. Ed., CCPS
Certified Child & Parenting Specialist 
Kristen moved from Austin, TX in 2006 to attend Oral Roberts University where she received her Bachelor's in Communications. It was during her last semester at ORU that she felt the Lord calling her into full-time ministry. Two years later, she became the Children's Pastor for a large multi-campus church in the Tulsa area. During that time she began to pursue Child Development. She then moved forward and completed her Master's Degree in Early Childhood Education and started working for Building All Children where she assesses, resources, and empowers families and children who are seeking guidance for their child's success. Kristen feels incredibly blessed to be able to share the hope of Jesus with families who are seeking Him.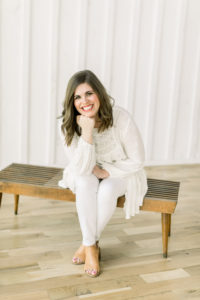 Ande Arbuckle M. S., CDS
Child Development Specialist 
Ande lives in Bixby with her husband and three young children. As a family, they enjoy movie nights, trying out new recipes, and planning their next trip together. There is nothing Ande loves more than snuggling up with a cup of coffee, a cozy blanket and diving into a fresh new book.
Ande has been part of the early childhood field for over fifteen years. She graduated with both her undergraduate and Master of Science degree in Early Childhood Education from Oklahoma State University. She was an early childhood educator for several years and taught pre-kindergarten, kindergarten and second grade. She then transitioned to working as an adjunct instructor for Oklahoma State Early Childhood Department.
Ande has a heart for young children and watching them grow and develop into exactly who the Lord created them to be. She strives to get to know each child's unique and special characteristics and learning style. She is honored and excited to walk alongside and encourage families and caregivers through Building All Children and looks forward to getting to know you!
Cathy Burdick
Empowerment Team – Playgroups and Building Readers
Cathy has a degree in Early Childhood Education from the University of Central Oklahoma in Edmond. After graduating, she taught first grade for Sand Springs Public Schools for seven years and another year for Jenks Public Schools. Cathy pivoted from the public school system to teaching at her church preschool, Asbury Preschool. She taught for eleven years spending time in various age levels, but really enjoyed her time teaching pre-k for the last six of those years.
Cathy has been married to her husband, Keith, for 31 years. They have two grown daughters who live on opposite sides of the country. She enjoys their time traveling to visit them. Cathy and her husband have attended Asbury Church for 28 years and are active/involved members. She enjoys reading, playing tennis, and cooking.
As well as a love for teaching young children, Cathy has a heart for volunteering. She volunteered in many capacities at her children's schools from elementary through high school. She has also spent countless hours volunteering in her community and for her church. Currently, she volunteers by co-facilitating a mom's group at Asbury and serving on the board of Balcony Women, Inc., a non-profit that encourages women of all ages, including lifting up and caring for His widows.
She feels extremely blessed that her time volunteering for Building All Children led to the opportunity to work for this wonderful
ministry. What a joy to be the hands and feet of Jesus and share His love with families, caregivers, and children in our community.
Patti Southard M.Ed.
Reading Specialist
Patti has an Elementary Education degree from the University of Oklahoma and a Master's Degree in Early Childhood Education from Northeastern State University.  She taught Pre-K, Multi-Age, First Grade, and Kindergarten for 32 years.  She was named Jenks East Elementary Teacher of the Year and had many leadership roles in her teaching career.  Most recently she was a Learning Facilitator and a Research Associate with OU-Tulsa Early Childhood Education Institute. 
Patti has a wonderful and supportive husband, Mark.  She has two adult married sons who, along with their incredible wives, have blessed her with four beautiful and amazing grandchildren.  Patti and Mark attend Harvard Avenue Christian Church where they are very involved with their church family.  Patti teaches Sunday school with the young children.
Patti has a special gift of working with young children.  She wants to prepare young children for their place in life and to teach them to be mindful of their duties to God and others.  She hopes both parents and children may see the love of the Lord in her as she works with them.  She is so excited and blessed to have the opportunity to work with these children and families at Building All Children. 
Melissa Cole
Administration Assistant

Melissa and her husband live in Broken Arrow with their three children.  As a family, they enjoy being active and involved in their church home, Asbury UMC, and keeping busy with various kids' activities.  Melissa was born and raised in New Mexico, moved to Texas where she met and married her husband, then moved to Oklahoma in 2007.  Melissa has worked as a practice administrator in the dental field for 13 years and most recently has spent the past two years devoting her time to her family at home. 
Melissa has always had a love for children, having coached tumbling and competitive cheer to children ages 3-18.  Melissa and her husband have both been involved for several years with mission work at an orphanage in Ecuador.  She is involved with PTA and is homeroom mom for both of her sons while balancing her time to care for her daughter at home.
As a mother of three children who all have very different personalities, strengths, and weaknesses, she understands the struggles many moms may have of not feeling like she is doing her best with each child individually and the stress that it can sometimes cause in the home.  Having a child that struggles more in some areas than her other two, Melissa found much comfort and support from Building All Children and their amazing resources.  She feels incredibly blessed and passionate about the opportunity to help others and see Gods work in the lives of others in our community through working with Building All Children. 
Amanda Collins
Volunteer Coordinator
Amanda lives in Jenks with her husband and two daughters. She was born and raised in Tulsa where she graduated from Tulsa Memorial High School. She attended the University of Oklahoma and Tulsa Community College where she earned a degree in Applied Science of Dental Hygiene. Amanda practiced dental hygiene in Tulsa for 12 years before staying home with her girls.
She was introduced to Building All Children when her youngest daughter had reading struggles. She continued to be involved with BAC as a volunteer until God opened a door for her this year when she was able to start as Volunteer Coordinator. She is so excited to learn and grow with a new position and help BAC families.
She loves decorating, painting, crafts, volunteering at Jenks West Elementary and has had a lifelong love of dancing. Her and her family attend BattleCreek Church in Jenks. She also loves traveling and showing her kids new places and experiences.
Amanda is excited to work with all the volunteers by supporting and encouraging them.  She knows and understands the opportunity for volunteers to make a difference in the lives of others and she considers it a blessing to be working with them daily!