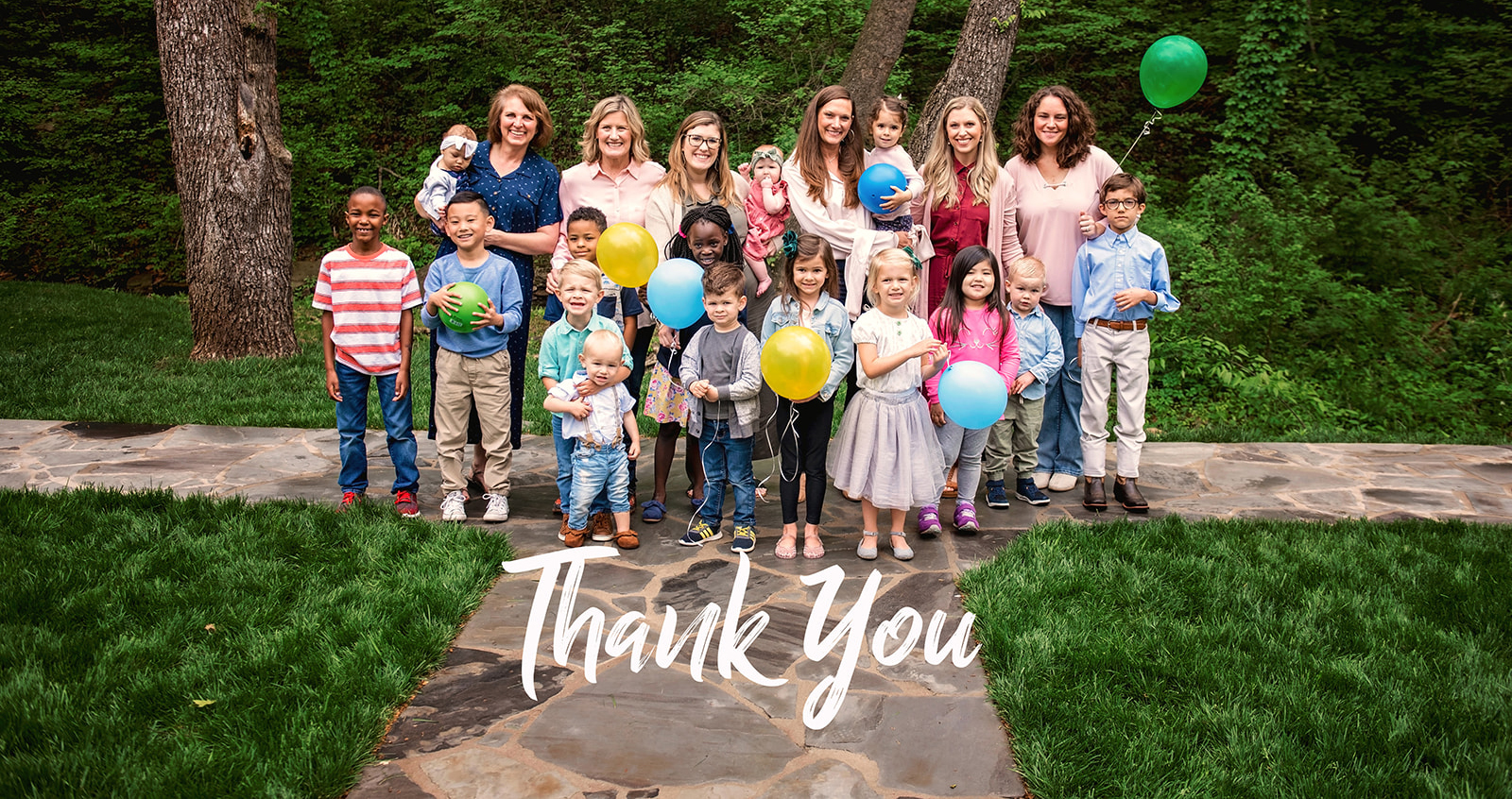 Volunteering
Volunteers at Building All Children help us in our mission to Assess, Resource, and Empower. We have multiple volunteer opportunities here at BAC that will allow you to chose to serve in a way that works best for you. We encourage potential volunteers to look through our options and choose an opportunity that will be beneficial for both the volunteer and Building All Children. Our Volunteers give their time and energy to help BUILD families in the Tulsa Area. We love to grow our community through service! 
Volunteer Opportunities
Playgroup Materials Preparation
Volunteers are invited to come to our office and help us with crafts and organization of materials for upcoming playgroups. Join us Mondays 1-3 pm and/or Thursdays 10-12 pm. 
Playgroup Volunteers
Building All Children holds playgroups throughout the Tulsa area at various churches. Set up starts at 9 am, and families join us for playgroup from 10-11 am. Encourage families to play and craft together. Perfect for volunteers who love kids and connecting with moms!
At-home Projects
Volunteer families or volunteer groups can help with small or large projects at home. These will have a pickup date and a due date. 
Front Desk Check-in and Reception
Welcome visitors and families to the Building All Children office. Check in assessments, offer drinks at our coffee bar, and escort families to their destination within the building. 
Tiny Town
Volunteer Needs: Average 10-12 volunteers for 1-2 hours on a weekly/biweekly basis 
Help children enter a world of pretend play and learn to navigate and respond appropriately in real life situations, such as ordering at a restaurant. Tiny Town volunteers will assist our town visitors and parents in practicing everyday skills in addition to making sure our play area and children are safe throughout their play time. 
Fundraiser and Special Event Volunteers
Join a committee for our fundraiser, share ideas, work as a team with others to ensure a successful fundraiser. We occasionally have a special event that will require assistance and ideas as well. 
Junior Volunteers
We also offer volunteer opportunities for juniors. Children 7-12 can serve with their parents as we always encourage families to work and serve together!